Drifttekniker commissioning
Vill du vara med på en spännande resa för att ta i drift och utveckla Meva Energys första kommersiella förgasningsanläggningar i världen? Vill du vara en kugge i att hjälpa industrin i sitt arbete för att bli fossilfria?

Din roll
Du kommer att jobba i ett team för att planera, ta fram underlag för och genomföra pre-commissioning, commissioning och drifttagning av Meva Energys förgasningsanläggningar. Du kommer också under en tid ingå i siternas lokala produktionsorganisation för att bidra till att anläggningen når sin fulla potential och tillgänglighet. Du kommer att tillhöra teamet i Göteborg eller Kisa, men kommer under långa perioder jobba på de siter där nya anläggningar ska tas i drift, i Sverige eller utomlands.
Du får
Arbeta i ett växande företag mitt i dess kommersiella genombrott.
Vara en del i lösningen för energiomställningen och stötta välkända multinationella företag i deras val av förnybara lösningar.
Vara en viktig kugge i att drifttagningen av de nya anläggningarna blir lyckosam.
Du är
Metodisk och strukturerad.
Driftig och initiativrik.
Säkerhetsmedveten.
En lagspelare som drivs av att lösa tekniska problem tillsammans med andra.
Du måste ha
Lång erfarenhet av arbete som drifttekniker inom processindustri eller liknande.
Erfarenhet av att ta i drift nya anläggningar/processdelar.
Goda kunskaper i engelska, både muntligt och skriftligt.
Om Meva Energy

Meva Energy är ett högteknologiskt företag inom förnybar energi som använder termokemisk omvandling av biomassarester. Meva Energy är mitt i det kommersiella genombrottet efter att ha tecknat avtal med möbeltillverkaren IKEA Industry och mjukpapperstillverkaren Sofidel. I båda dessa fall kommer Meva att bygga förgasningsanläggningar vid deras fabriker: på Sofidel kommer den förnybara gasen som produceras att ersätta deras fossilgasförbrukning för mjukpapperstorkningen vid pappersbruket i Kisa, Sverige och på IKEA Industry kommer den förnybara gasen att omvandlas till förnybar kraftvärme genom generatorer och användas på plats.

Dessa två kunder representerar de primära kundsegmenten för Meva Energy i detta skede: bearbetningsföretag för träskivor (konstruktionsträ) och mjukpapperstillverkare. Meva Energys teknologi kan användas för att ersätta fossil naturgas i många tillverkningsprocesser samt generera kostnadseffektiv förnybar kraftvärme från industriers biomassarester.

Med huvudkontor i Göteborg expanderar det lilla, men erfarna, teamet av Meva Energy nu snabbt och du har möjlighet att vara en del av denna resa.

Läs mer på mevaenergy.com och ansök via career.mevaenergy.com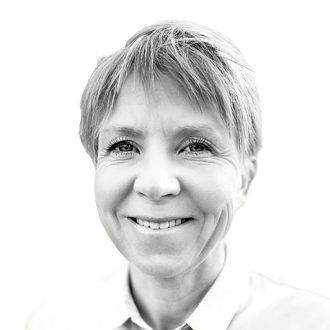 Small and tight team

Meva Energy is still a small company where everyone is highly involved in the company. It means the opportunity to influence decisions and also a chance to show responsibility.

Expansive phase

The company is now in a growth phase which also gives the opportunity to grow with the company.

Deep tech and renewable energy

Being part of fast-forwarding the energy transition is at our core and gives us a purpose to spread our technology to the industry and to societies.
Work and Culture
We are now going through our commercial breakthrough. The technology we have been working on is now ready to be introduced to the market and facilitate a fast growth. It is surely positive times for us and being in the deep tech and renewables sector gives extra energy.
Our small team is growing and we believe we have managed to keep the team-spirit in these exciting times. Working together and supporting each other in ups and downs is crucial in a situation like this and to bring out the best in each one of us, both in and out of work.

Even though being small, we are an established organization with collective agreements, good working conditions and working as we were a bigger organization already.
During the Covid-19 period we introduced our company walks. When we couldn't meet at the office, we arranged outdoor walks in the Gothenburg area, a chance for us to explore new areas but also to get to know each other and socialize in real life. These informal events is something we want to keep for the future.
About Meva Energy
Meva Energy is a deep-tech development company within thermochemical conversion of biomass residues. Meva Energy's proprietary technology is able to convert solid residue to renewable gas and is the world's only conversion technology having full acceptance of fine fraction feedstocks such as saw dust or fiber residue. Due to the stability and simplicity of the conversion process, the Meva Energy system is able to produce renewable gas at the same cost levels as fossil gas. Read more at mevaenergy.com
Drifttekniker commissioning
Loading application form
Already working at Meva Energy?
Let's recruit together and find your next colleague.