Your role
You will plan and prepare pre-commissioning, commissioning and start-up of Meva Energy's new  gasification plants and you will lead multidisciplinary teams through the process of taking the plants from mechanical completion to successful operation.
You get
To work in a growth company in the middle of the commercial breakthrough.
To be part of the solution for the energy transition and support well known
multinational companies in their choice of renewable solutions.
To play a very imporant role in making the commissioning of the new plants succesfull.
You are
Methodical and structured.
Curious and want to develop technology and working methods.
Safety conscious and a good role model.
A good leader.
You must have
Technical university degree or long experience of work in process industry or similar.
Experience of commissioning management.
Fluent Swedish and English, both verbal and written.
About Meva Energy
Meva Energy is a deep-tech company within renewable energy using thermochemical conversion of biomass residues. Meva Energy is in the middle of the commercial breakthrough after signing agreements with furniture producer IKEA Industry and tissue producer Sofidel. In both these cases, Meva will build gasification plants at their manufacturing sites: at Sofidel the renewable gas produced will be replacing their fossil gas consumption for the tissue drying at their mill in Kisa, Sweden and at IKEA Industry the renewable gas will be converted to renewable power and heat through gensets and consumed at site.
These two customers represents the primary targeted segments for Meva Energy at this stage: wood board (engineered wood) processing companies and tissue producers. Meva Energy's technology can be used to replace fossil natural gas in many manufacturing processes as well as generating cost-efficient renewable power and heat from industries' biomass residues.
With headquarter in Gothenburg the small, but experienced, team of Meva Energy is now expanding rapidly and you have the opportunity to be part of this journey.

Read more at mevaenergy.com and apply through career.mevaenergy.com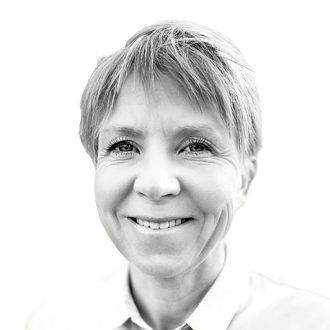 Small and tight team

Meva Energy is still a small company where everyone is highly involved in the company. It means the opportunity to influence decisions and also a chance to show responsibility.

Expansive phase

The company is now in a growth phase which also gives the opportunity to grow with the company.

Deep tech and renewable energy

Being part of fast-forwarding the energy transition is at our core and gives us a purpose to spread our technology to the industry and to societies.
Work and Culture
We are now going through our commercial breakthrough. The technology we have been working on is now ready to be introduced to the market and facilitate a fast growth. It is surely positive times for us and being in the deep tech and renewables sector gives extra energy.
Our small team is growing and we believe we have managed to keep the team-spirit in these exciting times. Working together and supporting each other in ups and downs is crucial in a situation like this and to bring out the best in each one of us, both in and out of work.

Even though being small, we are an established organization with collective agreements, good working conditions and working as we were a bigger organization already.
During the Covid-19 period we introduced our company walks. When we couldn't meet at the office, we arranged outdoor walks in the Gothenburg area, a chance for us to explore new areas but also to get to know each other and socialize in real life. These informal events is something we want to keep for the future.
About Meva Energy
Meva Energy is a deep-tech development company within thermochemical conversion of biomass residues. Meva Energy's proprietary technology is able to convert solid residue to renewable gas and is the world's only conversion technology having full acceptance of fine fraction feedstocks such as saw dust or fiber residue. Due to the stability and simplicity of the conversion process, the Meva Energy system is able to produce renewable gas at the same cost levels as fossil gas. Read more at mevaenergy.com
Already working at Meva Energy?
Let's recruit together and find your next colleague.