Master Thesis old
This position is no longer active
Either the position was filled, or the ad has expired.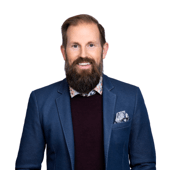 Contact
Thomas
Business development director – Business Development
Small and tight team

Meva Energy is still a small company where everyone is highly involved in the company. It means the opportunity to influence decisions and also a chance to show responsibility.

Expansive phase

The company is now in a growth phase which also gives the opportunity to grow with the company.

Deep tech and renewable energy

Being part of fast-forwarding the energy transition is at our core and gives us a purpose to spread our technology to the industry and to societies.
Work and Culture
We are now going through our commercial breakthrough. The technology we have been working on is now ready to be introduced to the market and facilitate a fast growth. It is surely positive times for us and being in the deep tech and renewables sector gives extra energy.
Our small team is growing and we believe we have managed to keep the team-spirit in these exciting times. Working together and supporting each other in ups and downs is crucial in a situation like this and to bring out the best in each one of us, both in and out of work.

Even though being small, we are an established organization with collective agreements, good working conditions and working as we were a bigger organization already.
During the Covid-19 period we introduced our company walks. When we couldn't meet at the office, we arranged outdoor walks in the Gothenburg area, a chance for us to explore new areas but also to get to know each other and socialize in real life. These informal events is something we want to keep for the future.
About Meva Energy
Meva Energy is a deep-tech development company within thermochemical conversion of biomass residues. Meva Energy's proprietary technology is able to convert solid residue to renewable gas and is the world's only conversion technology having full acceptance of fine fraction feedstocks such as saw dust or fiber residue. Due to the stability and simplicity of the conversion process, the Meva Energy system is able to produce renewable gas at the same cost levels as fossil gas. Read more at mevaenergy.com
Already working at Meva Energy?
Let's recruit together and find your next colleague.